Navigating the intricate world of theater can often feel like a balancing act. With so many variables at play, maintaining an efficient rehearsal schedule is paramount to ensuring your production runs smoothly. Let's look at some strategies that can help you keep your rehearsal schedule on track, allowing your team to perform at their best and make every moment count.
The Importance of a Well-Structured Rehearsal Schedule
Your rehearsal schedule serves as the backbone of your theater production. It outlines who needs to be where and when, making sure everyone is synchronized and working towards the same goals. A well-planned rehearsal schedule can increase productivity, reduce stress, and improve the overall quality of your performance.
Strategize and Prioritize
Before rushing into creating your rehearsal schedule, take a step back to strategize. Identify key areas that require the most work and prioritize them in your plan. This might be complex scenes, intricate dance numbers, or challenging technical elements. Make sure to allocate adequate time for these components.
Keep Communication Clear and Consistent
A rehearsal schedule is only as effective as its implementation. Ensure that every member of the cast and crew understands their responsibilities, and knows the importance of punctuality. Regular reminders and updates can prevent confusion and ensure everyone is on the same page.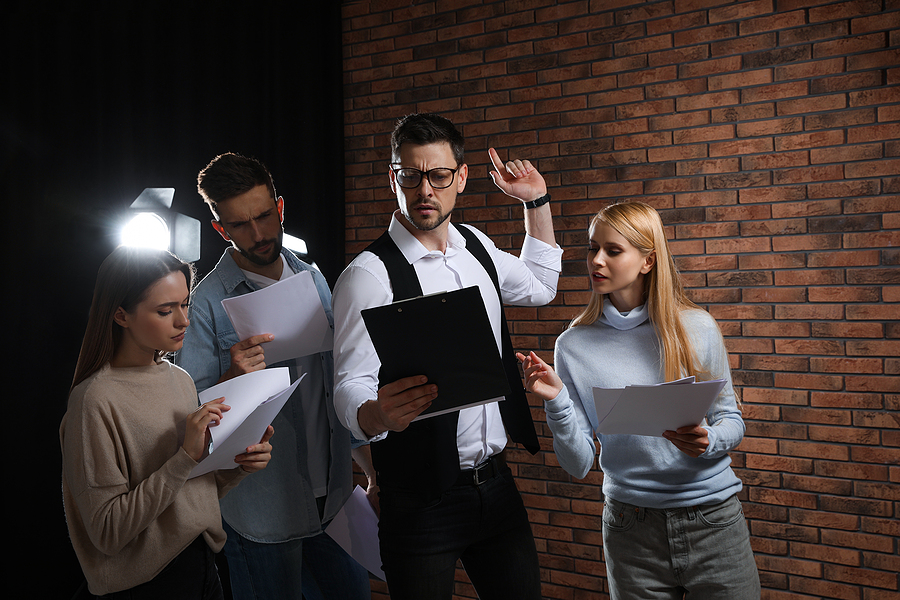 Make Room for Flexibility in Your Rehearsal Schedule
Despite our best planning efforts, unexpected events can and do occur. Your rehearsal schedule should have built-in flexibility to accommodate unforeseen circumstances without derailing the entire process. This could mean setting aside buffer periods for technical adjustments, or scheduling additional sessions closer to the opening night.
Evaluate and Adjust Your Rehearsal Schedule
Take time to regularly evaluate the effectiveness of your schedule. Are you on track? Are there areas that need more attention? By consistently monitoring progress and making necessary adjustments, you can ensure your rehearsal schedule remains an effective tool for managing your production.
Utilize Tools and Resources
There are numerous tools and resources available to assist with creating and managing your rehearsal schedule. These include software for creating schedules, project management tools, and even specialized apps for theater production. Take advantage of these resources to streamline your process and stay organized.
Foster a Positive Rehearsal Environment
The atmosphere during rehearsals can significantly influence the productivity and morale of the cast and crew. Foster a supportive, collaborative environment that encourages punctuality, preparedness, and positive attitudes. This will go a long way in ensuring your rehearsal schedule is followed and respected. Remember, a successful theater production is not just about the final performance, but also the journey leading up to it.
Partner with BookTix
Amidst this whirlwind of activities, one critical aspect often becomes overwhelming – selling tickets. As much as it is necessary, it becomes challenging to find time to focus on ticket sales when your mind is consumed with ensuring every rehearsal is productive and every scene is perfect. This is where BookTix enters the scene, stage right.
With BookTix, you're not just adopting a ticketing system; you're partnering with a dedicated team that values your time and trust. This platform has been built by producers who understand firsthand the complications of traditional ticketing methods and the burdens they can place on production resources. BookTix is designed to reduce these burdens, streamlining your ticketing process with a system that is user-friendly, efficient, and cost-effective. It's virtually free!
BookTix strives to build deep and meaningful relationships with its clients. Our customer service is always ready to respond during the time leading up to your production, offering swift problem resolution if any issues should arise. Contact us today to schedule a demo and see how we can help your theater grow.