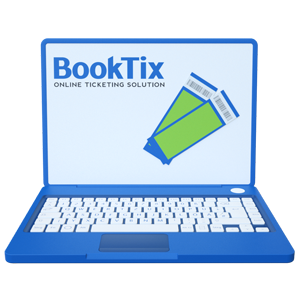 This policy was last updated on September 1, 2018.
The following outlines BookTix privacy policy and guidelines in regards to the collection and dissemination of information that is collected during your use of our website.
BookTix may update this policy, and changes will be in effect as soon as they are posted. ANY alterations will be reflected in the date at the top of this policy. Please check this page periodically to stay abreast of updates and changes in our privacy policy.
BookTix collects information from users during the registration process, the set-up of an account, ticket purchasing, and general use of our site.
We are sensitive to the safety and security of the sensitive information you submit to us and never release it, post it publicly on our site, sell it, or share it with third party vendors. We use the information for processing your order and our internal business research, marketing, and development efforts.
Your personal information is only shared with our credit card processor and the event presenter. The information shared with our credit card processor will be used in order to process the payment transaction and to address issues related to payment. The event presenter may use your information for their own marketing initiatives. Each event presenter maintains its own privacy policy, which you should familiarize yourself with. If you have any questions about how the event presenter will be using your personal information, you should contact them directly. BookTix cannot be held responsible for the event presenter or our credit card processor's use of your personal information.
BookTix collects anonymous data through the use of internet cookies and uses the data to analyze and improve user experience.
We may post links to other websites on our site belonging to theaters, partners, and other sites of interest to our users. BookTix does not have responsibility for their content or their unique privacy policies. We cannot be held responsible for the unique privacy policies of these sites.
We ask that children under 13 not use our site.
BookTix may be required to share your personal information with third party service providers whom BookTix engages to perform functions on our behalf such as, but not limited to, processing payment, hosting our servers, managing our data, conducting audits, etc. BookTix will limit the information to only that which is required for providing service to these third party contractors.
BookTix may be required to provide information about you by a court, administrative, or governmental order, subpoena, or other legal process including investigation, suspicion of fraud, or other violations.
If you have any questions regarding BookTix's policy, believe we have infringed on our provisions, or would like to terminate your account(s), please e-mail us at info@booktix.com.
These are our current privacy policy guidelines that can be modified at any time by BookTix. This is not a contract.
Questions or comments related to this policy can be submitted by mail to BookTix at 1 Pelham Place, East Brunswick, NJ 08816 or call us at (732) 743-5849