Theater Ticket Sales Software
Producers are always looking for ways to reduce expenses and improve the patron experience. The solution begins at the box office. A theater ticket sales system can provide numerous benefits for producers and patrons, especially if your theater is still relying on traditional in-person ticket sales. The process is time-consuming, costly, and inconvenient – from printing tickets and updating seating charts to making your patrons wait in line. However, BookTix online ticketing system can streamline the whole process.
Why Community Theaters Choose BookTix?
One of the best benefits of using BookTix to sell theater tickets online is its convenience. Patrons can choose their seats and purchase tickets from anywhere – whether they are on the commute to work, taking a break at the local coffee shop, or relaxing in the comfort of their own homes. They won't have to travel to the box office or a ticket agency to make their purchase. The convenience of purchasing tickets online can significantly boost ticket sales and fill all the seats in the house.
Many theater managers and producers worry that a theater ticket sales system will be complicated. That's not the case with BookTix's secure, user-friendly platform. All you need is a computer and an internet connection. Creating an account is easy, and soon you will be selling tickets online. There's no need to manually track ticket sales, update seating charts or calculate your revenue. Our system compiles the information automatically, leaving more time to focus on other aspects of your production.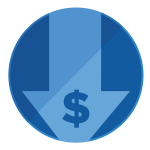 Every production has a budget, and sticking to it can be challenging. Producers and production managers have to cut costs wherever they can. Our ticketing system is virtually free to use. Our minimal processing fees can be incorporated into the ticket price, allowing you to keep all the profits. If you are using a Dymo 450 to print tickets, we provide free ticket stock. You can also print paper tickets from a conventional printer or issue digital tickets, allowing patrons to check in with their phones.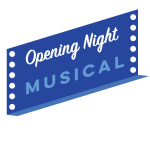 BookTix's system will enable you to do more than just sell tickets. With our social media integration, you can promote your production and elevate your online presence. You will be able to sell season passes, offer additional merchandise like t-shirts and programs, including paid advertising on your tickets, and accept donations at the online checkout. Your patrons' email addresses are compiled by our system, providing you with an additional opportunity to promote future events.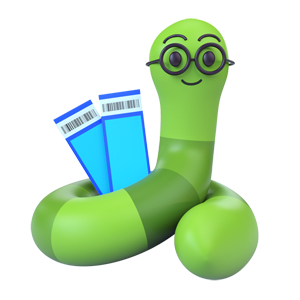 BookTix Theater Ticket Packages System
Being producers with strong theater backgrounds, we've been in your shoes. We understand the challenges faced when trying to host successful and profitable productions. BookTix offers a cost-effective solution to sell tickets and manage inventory. Our theater ticket packages system can increase sales while streamlining the purchasing process, seating charts, and patron check-in with virtually no impact on the budget.
To find out more about BookTix and how we can help make your events more successful, contact us to schedule a demo. We are excited to work with you.