School Theater Ticketing System
Organizing a school theater event on a limited budget can be challenging. Teachers and administrators are looking to cut costs wherever they can. As a result, they often rely on in-person ticket sales, thinking that online school theater ticketing systems are too complicated and expensive. However, in-person ticket sales can be time-consuming and even more costly. Between coordinating with the box office, updating seating charts, printing tickets, and verifying that they are accounted for, it's a lot of work—work that can be made much easier by using the BookTix online school theater ticketing system.
Why School Theaters Should Choose BookTix?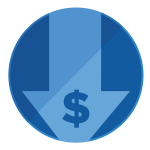 School event organizers must find the most cost-effective way to handle every aspect of the event, including ticketing. Our event ticketing system is virtually free to use. Our minimal processing fees can be incorporated into the ticket price, or passed on to the customer, allowing you to keep all the profits. If you are using a Dymo 450 to print tickets, we provide ticket stock. You can also print paper tickets from a conventional printer or issue digital tickets, allowing patrons to check in with their phones.
Worried online school theater ticketing systems are too complicated? That's not the case with BookTix's user-friendly platform. All you need is a computer and an internet connection. Signing up for an account is simple and soon you will be selling tickets online. There's no need to manually track ticket sales, update reserved seating charts or calculate your revenue. All that information is automatically compiled, leaving you more time to focus on other important aspects of your event.
If your high school theater group puts on multiple productions throughout the school year, season tickets are the way to go. Our school theater ticketing system offers powerful features like season ticket sales, reserved seating, real-time reports, and promotional discounts. The ease of purchasing a season pass can encourage increased ticket sales and sold-out shows. BookTix provides the perfect solution for high school theaters of all sizes.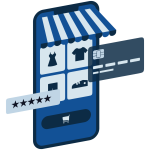 Selling promotional merchandise to support your production is a great way to fund your school's theatrical program. Why wait until opening night to roll out the programs, t-shirts, and coffee mugs? BookTix lets you offer your promotional items during the ticket purchasing process. Patrons can pick up their merchandise at the box office and avoid long lines to make a purchase. Seeing attendees picking up their merchandise can cause others to feel as if they are missing out and encourage on-the-spot purchases.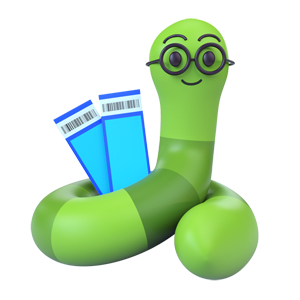 School Theater Ticketing with BookTix
Being producers with strong theater backgrounds, we understand the challenges faced when organizing school theater productions. Our event ticketing software was developed to tackle those challenges and fueled by our passion for the theatrical arts. BookTix offers a cost-effective online ticketing solution for school theater productions. It can increase sales while streamlining the purchasing process, seating charts, and attendee check-in with virtually no impact on the budget.
To find out more about BookTix and how we can help make your events more successful, contact us to schedule a demo. We are excited to work with you.