Online Dance Recital Ticketing
Dance studio owners and teachers know that putting on a dance recital is no small feat. While rehearsals and wardrobe are paramount, there is also the task of selling tickets and making sure everyone is comfortably seated on recital day. It can be a lot to handle! But what if we told you that BookTix dance recital ticketing can streamline the process? Using our online ticketing service for your next recital, you can take care of all your ticket-selling needs in one centralized location and provide multiple benefits.
Why Dance Studios Choose BookTix?
Online dance recital ticketing can boost ticket sales and attendance. BookTix online box offices are customizable. You can easily add your dance troupe's colors, logo, and performance information.  Our system also offers social media integration, allowing you to create excitement about your upcoming recital with a much larger audience. With online ticketing, patrons can conveniently purchase tickets from anywhere and you can have your dance troupe performing in front of a full house.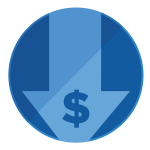 Dance recitals, especially those performed by smaller dance troupes, typically work with a limited budget. Covering the cost of the performance and having enough money left to invest in the next recital can be a challenge. Dance studio owners and teachers are always looking for ways to increase revenue. Our ticketing system is virtually free to use with only minimal processing fees that can be incorporated into the ticket price.
A dance studio's recital audience is often made up of parents and other family members. With a limited number of seats available, you need to make sure they are given the opportunity to purchase tickets before the general public. Just imagine how disappointed one of your aspiring ballerinas would be if their family couldn't purchase tickets to their performance. BookTix makes it possible to provide access codes, presales, and comps so that doesn't happen.
BookTix is a secure and user-friendly platform that is simple to set up and easy to use. All you need is a computer and an internet connection and soon you will be selling dance recital tickets online. There's no need to manually track ticket sales, update seating charts or calculate your revenue. The information is compiled automatically, leaving you more time to focus on recital rehearsals.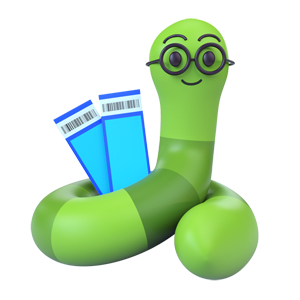 Dance Recital Ticketing with BookTix
Being producers with strong theater backgrounds, we understand the challenges faced when organizing successful and profitable dance recitals. BookTix offers a cost-effective online ticketing solution for dance recitals. Our system can increase sales while streamlining the purchasing process, seating charts, and attendee check-in with virtually no impact on the budget.
To find out more about BookTix and how we can help make your events more successful, contact us to schedule a demo. We are excited to work with you.