The benefits of school events are often underestimated. However, the impact they can have should not be overlooked. They help to build school culture, bring the community together, and provide students with the opportunity to lead their own activities and showcase their talents. Of course, the event must be a success to accomplish all of that. As with any event, the key is planning. To help make sure your event is on the road to success, we have a school event planning checklist.
Define the Event Objectives
The first step in planning a successful school event is to define what you want to achieve with the event. What are your goals? Do you want to raise money for a particular cause? Are you looking to build school spirit? Once you clearly understand your objectives, you can start planning accordingly.
Create a Budget
Budgeting is crucial for any event, big or small. Without a budget, it's easy to overspend and end up in the red. So, sit down and figure out how much money you have to work with, and then start allocating funds to different aspects of the event. Once you have a budget, do your best to stick to it.
Choose Your Venue
The venue is one of the most important aspects of any event. School events often take place on school grounds but not always. The school facilities may not be the best fit for the type of event planned or the size of the audience you want to attract. When searching for a venue, there are a few things you'll want to keep in mind. First, consider the size of the venue. It should be large enough to accommodate your guests but not so large that it feels empty. Second, think about the location. Is it easily accessible? Is there ample parking? And third, take into account the amenities. Does the venue have everything you need to make your event a success?
Pick a Date
The next item on the school event planning checklist goes hand in hand with choosing a venue. In addition to making sure your desired venue is available for the date you chose, there are other factors to consider as well. First, consider the weather. You don't want to plan an outdoor event only to have it be rained out. Second, think about school holidays and breaks. You'll want to avoid planning an event during these times as many people will be out of town. And third, check the calendar for other events that might conflict with your own.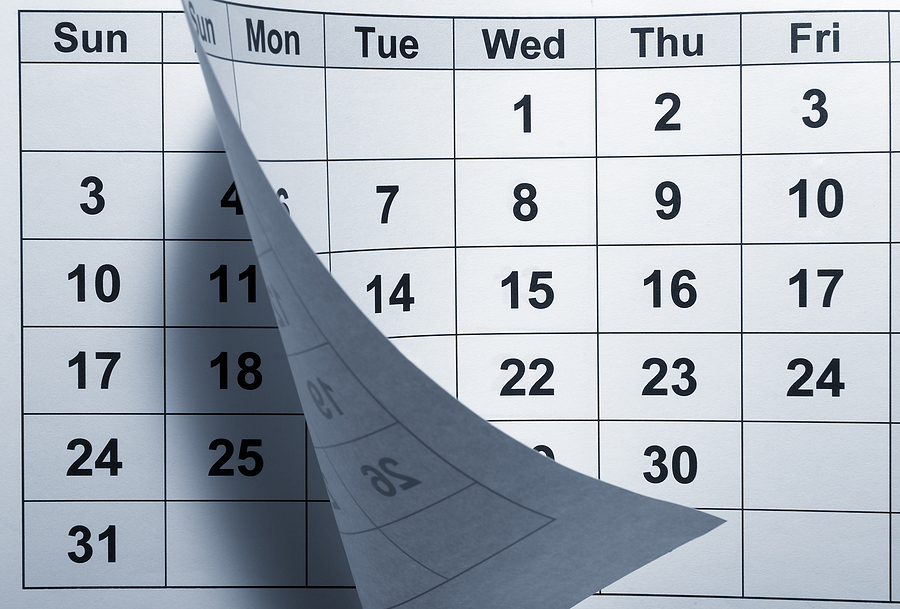 Promote Your Event
Now that you have a date and a venue, you need to start creating a promotion strategy for your event. There are a number of ways to do this. Some of the most effective strategies include creating an event website or landing page, using social media, and distributing flyers and posters around town. Most schools have their own media channels for school faculty to connect with parents and students. Coordinate with the faculty to promote your event through school media.
Print Collateral and Vendors
Now that you have a plan in place, it's time to start putting it into action. This is where the event really starts to come together. First, order any collateral needed for the event, such as flyers, posters, and marketing materials. You'll also need to secure any vendors you'll be using, such as caterers, entertainment, and rental companies.
Establish Volunteer and Staff Responsibilities
As we move down the school event planning checklist, the next task is organizing volunteers and staff. No matter how big or small your event is, you're going to need help. So, start by recruiting volunteers and staff members who can assist with set-up, clean-up, and anything else that needs to be done. Then, create a schedule and assign specific tasks to each person. This will help ensure that everything runs smoothly on the day of the event.
Create Event Documents
Event documents can help streamline event management. For larger events, a site map is recommended, mapping out specific areas and amenities related to your event. An event schedule that outlines each aspect of your event and when they will take place can help keep everyone on task and your event running smoothly.
Develop a Contingency Plan
No matter how well you plan, there's always a chance something can go wrong. So it's important to have a contingency plan in place. While you may not be able to plan for every possible scenario, a contingency plan can reduce the anxiety unexpected circumstances can cause. Facing them with a level head, calm demeanor, and a plan can help you shift gears quickly and divert disaster.
What's Missing from the School Event Planning Checklist?
Ticketing!
Selling tickets is what drives attendance at your event. You need an effective and efficient ticking method to sell as many tickets as possible. To make the purchasing process easy, you need event ticketing software.
We get it. School event budgets are usually small, and ticketing software is out of the question – but it doesn't have to be with BookTix. Our event ticketing system is designed to help schools and smaller organizations have the same advantages as the pros, and it's free to use!
Ready to learn more about BookTix and how it can have a positive impact on your next school event? Schedule a demo or contact us to learn more about the "BookTix Difference" and how we can help you streamline your event ticketing.