Upcoming Webinars
(Registration Opening Soon)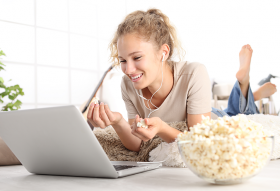 BookTix University is an extension of the BookTix Ticketing services where members can utilize webinars and other educational resources to further their knowledge and help grow their organization in unique ways. Many of the topics covered help with marketing, fundraising, community engagement, leadership strategy, mentoring student producers, running effective rehearsals, and so much more.
July 2023
Planning & Promoting A Season
WEDNESDAY, JULY 12 – 7PM EST
Learn how to program and market a full season of offerings that will engage your audience to be loyal subscribers.
How To Raise Money For Your Show
WEDNESDAY, JULY 26 – 7PM EST
Learn the ins and outs of finding dollars to fund your projects, developing donors, writing grants and getting resources to make your shows stronger
August 2023
Getting Butts In The Seats
WEDNESDAY, AUGUST 9 – 7PM EST
Set yourself apart by learning marketing psyhcology to develop professional promotion strategies to increase attendance at your shows and build a dedicated audience for your organization.
Empowering Students to Run Your Marketing
WEDNESDAY, AUGUST 23 – 7PM EST
This workshop will teach you how to build a sustainable marketing team of focused volunteers.
September 2023
Social Media Storytelling
WEDNESDAY, SEPTEMBER 6 – 7PM EST
Explore effective techniques using social media to help articulate your story and extend your mission to your audience via social media.
YouTube Ready: Video Commercials
WEDNESDAY, SEPTEMBER 20 – 7PM EST
Explore what makes good video content and leave with the tools to write and edit a great promotional commercial for your show.
Ticketing & Streaming with BookTix
Register below and join us for one of our live webinar sessions, or register to view one of our convenient, on demand webinars.
Box Office Revitalization
Whether you're on sale or about to start sales, let us help you explore your options to upgrade and streamline your box office strategy. We'll review tips and tricks to maximize your audience experience without taxing your team.
Audience Restoration through Communication & Flexibility
Since March of 2020, the pandemic has shifted how we connect to our patrons, especially when it comes to ticket sales and donor support. It's time to rebuild your audience engagement and develop a strategy to interact with your supporters to get your theater program back on track.
Adapt & Pivot: Producing & Marketing Your Show This Fall
Part One: Hindsight in 2020 – What We've Learned
Part One of our series Adapt & Pivot: Producing & Marketing Your Show This Fall. Over the past year, we've seen a wide range of theatre configurations around the world, in response to COVID regulations. In this presentation, we'll share what we've learned, in the form of best practices. Whether you plan to return in person, livestream shows, or some combination of both, you'll be prepared for any potential scenario. Joining us is special guest Jim Hoare from TRW.
Part Two: Marketing & Planning a Season in an Uncertain Climate
Part Two of our series Adapt & Pivot: Producing & Marketing Your Show This Fall. Selecting and scheduling productions traditionally pose a variety of challenges. The 2021 Season adds additional complications from ever changing social distance protocols to audience comfort levels. Join us and special guest Jim Hoare from TRW, as we help you navigate the promotion of a season supported by ticketing and streaming tools to bring confidence to your participants and your ticket buyers.
Returning To In Person Theatre
Join our team as we discuss navigating the return to in-person theater. We'll cover considerations for social-distanced seating and corresponding ticket sales, contactless mobile entry, and how you can control your audience size and track patrons with contact tracing in mind. Sell and control an in-person and livestreamed hybrid show, all from the same spot, with our seamless integration. Be ready to pivot at a moment's notice and prepare for all potential scenarios!
Ticketing & Streaming with BookTix
Back by request – don't miss this opportunity to join us for an overview of the BookTix ticketing and streaming platforms and to chat with our helpful team. We'll cover various topics including the BookTix Difference, our easy-to-use streaming platform, seamless integration with our ticketing system, and the different methods of producing a livestream show. We'll cover our easy AutoStream option as well as streaming with BookTix via streaming software.
You can do a show without feeling stressed!
How to Choose the Best Streaming Method for Your Show
Not sure if you should prerecord or stream a remote production via Zoom? Maybe you can have a small audience in person, but want to stream a live feed simultaneously? Join us as we explore 4 different scenarios to help discover which method could work best for you. We'll also discuss our AutoStream tool for prerecorded content, streaming manually via streaming software, and in-person solutions and integrations in BookTix. This is a prerecorded webinar.
If you can't get your actors together, learn how to produce the next best thing – a remote show! Learn more about the rehearsal process, production considerations, and best practices for a remote, Zoom-style Show!
Want a Demo Of The System?
Click here to register to join a product demo showcasing the BookTix systems.