Community Event Planning with Booktix
BookTix is about more than just selling tickets. It is a great tool for community event planning. It provides a comprehensive suite of features that make it easy to manage ticket sales, reservations, and registrations online. From marketing and promotional features to custom checkout pages and detailed analytics, BookTix takes the hassle out of organizing events.
Why Community Organizations
Choose BookTix
Branded Online Box Office
Our online ticketing platform allows you to run a customized box office like the pros. You can theme your online box office with organization logos and custom colors, as well as provide ticket buyers with event information such as your show poster, author's billing credits, show synopsis, and other pertinent details. However, it doesn't matter what type of event you're organizing, our system allows you to provide all the information needed to encourage a ticket purchase. BookTix makes it easy to create a professional, branded box office for your event. From small community gatherings to large productions and corporate conferences, Booktix has the features you need to get the job done quickly and easily.
Our online ticketing platform gives you total control over ticket sales for your event. BookTix provides you with the ability to offer print-at-home, will-call, point-of-sale, and mobile tickets. Need comp, VIP, or pre-sale ticketing for your event? With BookTix, that's not a problem. You can even offer season ticket packages and flex passes, making it easy for your customers to purchase tickets for multiple events while boosting your ticket sales. With our intuitive ticketing system, you can quickly create custom tickets, keep track of inventory, generate reports, and process payments. Our secure payment processing ensures that your customers have a safe and worry-free experience when purchasing tickets. All transactions are encrypted and securely stored, so you can rest assured that customer information is protected.
BookTix also makes it easy to track the performance of any event with our powerful analytics dashboard. You can track ticket sales, check attendance statistics, or view key metrics like revenue in real-time. With Booktix, you will be able to evaluate the performance of your event and make informed decisions. The provided analytics will also help you plan future events in a way that makes each one more successful than the last.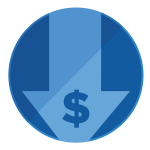 And Then There's The Money...
Budgeting is a big part of community event planning. Event organizers often have a limited budget, leading them to believe that an online ticketing system will be too expensive. Not with BookTix! Our system is virtually free to use. We developed BookTix with school and other community organizations in mind. As producers and ticket buyers ourselves, we understand the challenges you face to present a quality event without breaking the budget. Contact us today to schedule a demo and see how BookTix can help your organization.