School Theater Ticketing System
If you're in charge of organizing school theater events that rely on in-person ticket sales, you know how time-consuming and costly that can be. Between coordinating with the box office, updating seating charts, printing tickets, and verifying that they are accounted for, it's a lot of work – work that can be made much easier by using the BookTix online school theater ticketing system.
One of the biggest benefits of using BookTix to sell tickets online for your school events is that it's convenient.  Tickets can be purchased from anywhere – while students, parents, and other patrons are on the go or relaxing in the comfort of their own homes. People interested in buying tickets won't have to go to the school or search out a student to purchase them. This is especially beneficial for patrons with busy schedules or that don't live in close proximity to the school.
Worried an online school theater ticketing system will be too complicated? Get started quickly and easily with BookTix's user-friendly platform. All you need is a computer and an internet connection. Signing up for an account is simple and soon you will be selling tickets online. There's no need to manually track ticket sales, update seating charts or calculate your revenue. All that information is automatically compiled, leaving you more time to focus on other important aspects of your event.an
The convenience of our online ticketing system can also help increase sales. Your events will be visible and easily accessible to more people with our themed online box offices and social media integration. The ability to reach a wider audience and the ease and convenience of purchasing tickets online can significantly boost ticket sales and sell out your event.
BookTix services go beyond just selling tickets. In addition to social media, you can include paid advertising on your tickets and offer additional merchandise like t-shirts and programs at the online checkout. You can also compile patrons' email addresses providing you with an additional opportunity to promote future events.
Especially with school events, the budget is usually limited. The individual in charge must find the most cost-effective way to handle every aspect of the event, including ticketing. We know what you're thinking – online school theater ticketing systems are too expensive. Not only won't BookTix break the budget, but our system provides promotinal options. You can conduct presales, offer promo codes and accept donations.
Our ticketing system is virtually free to use. Our minimal processing fees can be incorporated into the ticket price, allowing you to keep all the profits. We provide free ticket stock if you have a Dymo 450 or 450 Turbo. You can also print paper tickets from a conventional printer or issue digital tickets, allowing patrons to check in with their phones.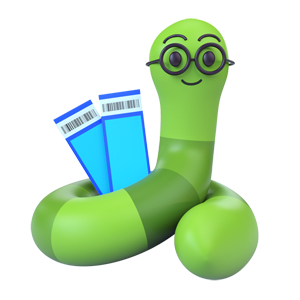 Being producers with strong theater backgrounds, we understand the challenges faced by smaller organizations, such as schools, to host successful and profitable productions and events. Saving time and money are definitely major concerns, and Booktix can help you address both. Our online ticketing system for school theater and events can streamline ticket sales, seating charts, and attendee check-in with virtually no impact on the budget.
To find out more about BookTix and how we can help boost online ticket sales for schools, contact us to schedule a demo. We are excited to work with you.