Spend on costumes, save on tickets.
Our system is FREE to you!
We know that adding additional expense to your budget is the largest barrier to selling online. That is why we developed the most cost effective system in the market.
Secure virtual online box office website with your logo and colors.

Professional, Broadway style ticket stock compatible with Dymo LabelWriter 450 printers.
Multiple venue configurations and seating layouts.
Safely process credit card transactions online. We are fully PCI compliant.
Full access to patron, ticketing and financial reports.



Sell tickets in person with a real time solution.
Space on PDF tickets to earn revenue.
Readily available amazing customer service team.
ALSO FREE
Access to the greatest customer service team in ticketing.
Yes, but what does it cost?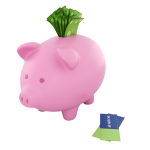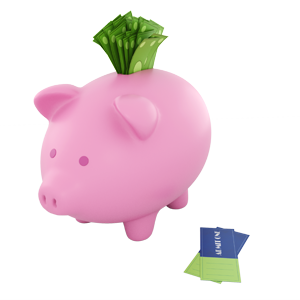 Super Simple Pricing - Complete Box Office Solution
Free to you.
Customer pays $1.50
(on tickets purchased with a credit card priced between $10 and $19)
Want to use your own merchant account?  Check out BookTix Advanced.
Want to include your fee in the ticket price?  We can do that too.
FREE
NO CHARGE FOR REPRINTS OR WILL-CALL PRINTING
Sell at the door night of or in advance with our full Point-of-Sale tool and FREE ticket stock.

Want to make BookTix 100% free to you?  Charge a buck or two more at the door to cover the charge and make extra money while reducing the line at the door.
Detailed Pricing Examples
Any time a ticket is purchased with a credit card, the patron pays a per ticket service fee that INCLUDES the credit card processing fees (yes, we know that is unique).  Lower priced tickets, lower fees. (For example $9 is $1.25) Fee increases slightly as prices over $19 increase. (For example $24 is $1.75)
For example: $12 Orchestra Seat + $1.50 BookTix Fee = Patron Pays $13.50 (Your organization gets $12).
There are no additional costs. The credit card processing is INCLUDED in the $1.50 fee. Service fees can also be hidden by incorporating into the price so it is not seen by patrons. Don't be fooled by other online ticket vendors who offer low ticket fees, then stick you with a bill for credit card charges at the end!
For organizations that have their own merchant account, please see our pricing structure for BookTix Advanced
For transactions through our point of sale system, where you accept cash and check tickets, we charge a POS fee of 25 cents per ticket and 5 cents per comp. You are only charged for tickets you actually sell, not that you hold or reserve. We do not charge for reprints or tickets printed for will call pick up. Remember, the ticket stock is included at no additional charge.
For example: $12 Orchestra seat. Customer hands you $12 in cash. At close of show, we will deduct 25 cents from your earned revenue payment.
Why do we charge a cash ticket fee? This fee not only covers the free ticket stock we send to you, but also covers the cost of our fully integrated online Point-of-Sale system. This allows for elevated financial accountability, patron tracking and increased marketing opportunities.
We offer space on the tickets patrons print at home to sell advertisements to local businesses.  This is a great opportunity to earn extra revenue for your shows. Sell the ad for any price, we do not take a cut.  Easily upload the artwork and it will appear on every ticket sold.
Yes, you have read this all correctly:
We are charging a nominal fee that includes the credit card processing fees.
We are providing you with free ticket stock.
If all of your patrons bought tickets online, our system wouldn't cost you a penny.
We developed BookTix based on our experiences as both theater producers and as ticket buyers. We know that every penny counts when mounting a show first-hand and we honestly want to support your artistic pursuits rather than siphoning off resources that could be used on stage. We also attend our fair share of events and nothing deters a purchase more than costly service and transaction fees. Our entire team was shaped by its musical and theatrical arts education and we want others to enjoy the performing arts as we have.
We have developed a model that feels fair and is appreciated by our clients and their patrons alike. We let our fantastic technology do the heavy lifting and use lots of efficiency to keep our costs extremely low. We have a straight forward model with no hidden service and processing fees.
We are producers and patrons ourselves and we set out to build the dream system. Read our customer reviews – we've succeeded!